A half-day gathering to connect and uplift members of Black Student Unions & Associations, Advisors, School administrators and allies that support them as they fight for equity and justice.
Saturday | March 18, 2023
St. George's High School - Middletown, DE
Amplify Black Youth Voices Across Delaware.
What is the Black Student Summit?
The Delaware Black Student Summit is by and for students who want to turn up the volume and activism of Black Student Unions/Associations. Whether your school's Black Student Union/Association is in development, active or re-emerging, the Delaware Black Student Summit is for you.
The Summit is meant to prepare, train, re-fuel and uplift students and the adults that support them. During the Summit, you will learn why it's important to use your voice and how to do it in a way that powers up change for the better where you learn.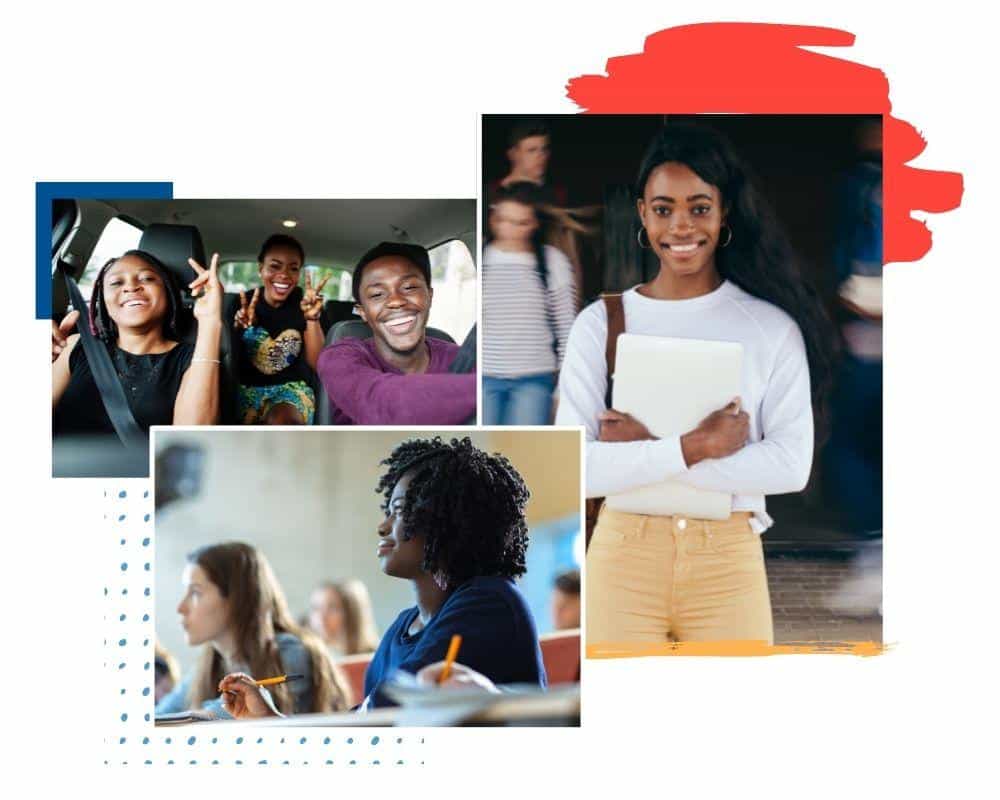 Black Student Summit Challenge
The
Top 3 schools

with the most students at the Delaware Black Student Summit will win a cash prize!
Help your school win a cash prize for having the most students in attendance at the Summit! Show support by sharing Summit information and encouraging your friends to register and attend our March 18th event.
How Your School Can Win $500!
Complete the registration form on this page to secure your spot at this year's summit.
Send a text or DM to encourage your friends to attend the summit. Be creative and share why amplifying Black student voices in our state is important. Share it on TikTok, Instagram, and/or Facebook. Don't forget to tag @unitedwayde & use #AmplifyBlackVoicesDE.
Your school must have a minimum of 10 attendees at the event to qualify. The top 3 schools with the most students in attendance will win a cash prize.
Learn More About the Challenge
Prizes: 
First Place (Most attendees)    : $500

Second Place (2nd most)          : $250

Third Place (3rd most)              : $150
Contest Rules and Details: 
All event attendees must register to attend. Only one registration per person.

Registration closes March 17th, 2022 at 11:59 PM EST. 

To qualify for prize entry – each school must have a minimum of 10 students registered and in attendance the day of the event (April 9th, 2022). 

Prizes will be awarded to the top 3 schools with the most students in attendance; first prize $500, second prize $250; third prize $150.

Prizes will be distributed by the United Way of Delaware to each school's BSU/BSA Administrator or staff member for appropriate tracking. Cash prizes will not be distributed directly to students.

Participation is open to any student, regardless of race, color, ethnicity, nationality origin or membership in any other protected category. 
There are targeted trainings for students, advisors & teachers, and school administrators.
Saturday | March 18, 2023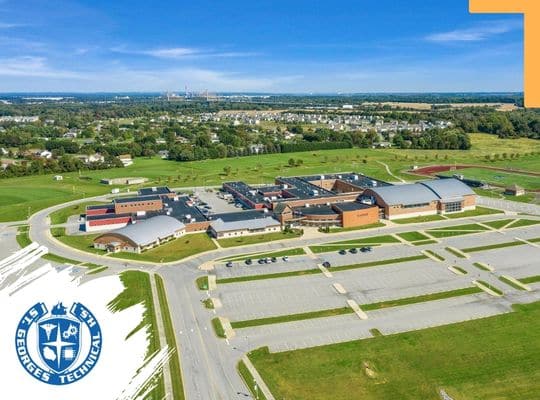 Doors Open
Doors open at 9:00 am with vendors, spoken word, and a DJ.
Welcome
Official welcome and introductions begin at 10 am.
Opening & Ice Breaker
United Way of DE / DRJC leaders & student leaders will kickoff the event with the singing of "Lift Every Voice" and a fun icebreaker game. 
Keynote Speaker
Ashley S. Christopher, Esq.
Lunch & Panel Discussion
Enjoy lunch catered by a local soul food restaurant and time to connect with other students from across Delaware.
Performance & Panel
Students and guests will enjoy a performance and then a panel on House Bill 198, which requires all school districts and charter schools to implement a curriculum on black history for grades K-12.
Performance
Students and guests will enjoy a performance and then a panel on House Bill 198, which requires all school districts and charter schools to implement a curriculum on black history for grades K-12.
Breakout Sessions & Panels
Mental Health
with Dr. Brittany Hazzard.
More information coming soon!
Know Your Rights
with Cliffvon Howell, Equity Officer for Caesar Rodney School District.
More information coming soon!
Advocacy 101
More information coming soon!
Black Student Union Best Practices
More Information coming soon!
Featured Student Panel
Discussion around House Bill (HB) 198, which requires all Delaware school districts and charter schools to implement a curriculum for Black History and the Black Experience into K-12 education.
For Advisors, Teachers & School Administrators
More Information Coming Soon!
Ashley S. Christopher, Esq.
Ashley Christopher is a mother, CEO, Attorney and Survivor.  A mother to her son, Ryan; CEO of HBCU Week Foundation; licensed to practice law in the state of Pennsylvania; and stroke survivor.
Ashley founded HBCU Week Foundation in 2017, a company whose mission is to encourage enrollment into HBCUs, provide scholarship dollars for matriculation and sustain a pipeline of employment from undergraduate school to corporate America.  The purpose of HBCU Week is to gather high school aged students and expose them to the historical significance and proud legacies of HBCUs, with the goal of those students considering HBCUs for higher education opportunities.
+ Read More
HBCU Week offers an authentic homecoming-like experience featuring a weeklong of activities.  The cornerstone of this initiative is the college fair.  This fair is unique because participating colleges engage in an on-the-spot acceptance process, whereby if attending students come equipped with the requisite SAT/ACT score and GPA, they can be offered acceptance on the spot and a scholarship award.
Over 6,000 acceptances on the spot have been offered, and over 50 million dollars in scholarships have been awarded.  In addition to the HBCUs offering scholarships to the college fair attendees, HBCU Week Foundation has secured several corporate partners who offer significant scholarship and internship opportunities to students who attend HBCU Week and commit to attending an HBCU.
Those companies include but aren't limited to the NFL, Capital One, DuPont, and The Chemours Company. Most notably, Ashley brokered a partnership with the American Chemistry Council (ACC), whereby the HBCU Week Foundation will administer 150 $40,000 scholarships to students who commit to an HBCU and declare a STEM major annually.
Ashley is a double HBCU Alumna.  She attended Howard University for undergraduate school, where she worked on the renowned Howard University Homecoming Steering Committee, most notably as Vice-Chair, and was initiated into Alpha Chapter, Delta Sigma Theta Sorority, Incorporated.  She later attended the University of the District of Columbia, David A. Clarke School of Law.
Today, Ashley is unequivocally dedicated to the mission of the HBCU Week Foundation by exposing high school-aged youth to the opportunity to attend an HBCU.  As a double HBCU alumna, she believes it is her responsibility to reach back while she climbs, exposing youth to the fact that you can do and be anything from an HBCU.
Ashley's favorite job is being a mother to her son, Ryan.  She lives by the scripture, Psalm 19:14, "Let the words of my mouth and the meditation of my heart be acceptable in thy sight, O Lord, my strength and my redeemer."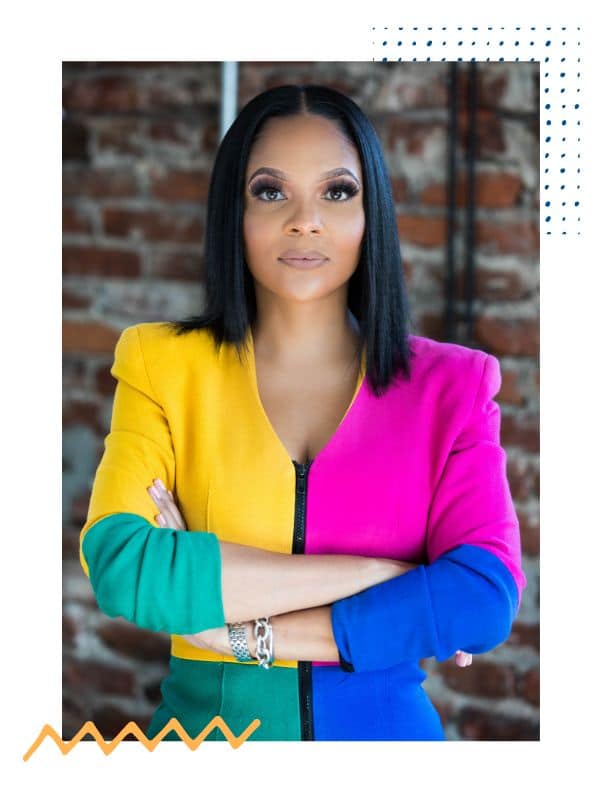 We don't want transportation to keep you from attending the summit. That's why we organized buses to get you to Middletown!
Frequently Asked Questions
Who is invited?
The Summit is open to students and advisors leading BIPOC organizations within their schools along with their allies. We are focusing on tough topics so the Summit is focused on high school students, however, mature 7th and 8th graders can attend.
Will this be fun?
Yes! We are going to have a lot of fun sprinkled throughout the learning. There will be a DJ and special guest performers throughout the conference.
What will the advisors be doing during the conference?
We will have special sessions for the advisors to attend. They will be able to learn and grow from other advisors attending. Our intent is to equip advisors with the skills they need to amplify their Black Student Association at their school.
How much does it cost to attend?
The event is absolutely free. There is no cost for students or their advisors thanks to the generous donations from our sponsors.
Will there be food?
Yes, we will have snacks in the morning and a lunch at the end.
Can I invite friends?
Yes—all students interested in Racial equity and social justice can attend. You don't have to identify as Black and you don't have to have a Black Student Association at your school. You do have to be interested in racial equity, attending a Delaware high school, and ready to learn.
I'm not a part of a Black Student Union. Can I still come?
Yes, if you're interested in racial equity and social justice, THIS IS FOR YOU!
I'm interested in the sponsoring the event. What do I do?
Contact Tierra Fair at tfair@uwde.org or call 302-494-5442 if you have questions.