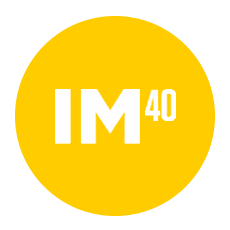 Throughout the nation, our youth are in trouble. More than a third of the youth in the U.S. are overweight or obese, and more than 20% of parents report conversations about their children's mental health. Studies have shown that children living in high-need neighborhoods are less likely to have the positive influences and resources to avoid negative behaviors, such as smoking, drug and alcohol abuse, unprotected sex, violence, bullying, non-communicable diseases, and other risk factors. IM40 wants to change that.
IM40 is a statewide partnership between United Way of Delaware and AstraZeneca. By centering on youth ages 12 – 15, IM40 can help them make better decisions, lead healthier lives and achieve academic success. IM40 stands for 'I am 40 assets.' The 40 developmental assets are grouped into eight categories: support, empowerment, boundaries & expectations, constructive use of time, commitment to learning, positive values, social competencies and positive identity. By bringing these assets into high-need areas throughout Delaware through after school and community programming, we can change their future.
Stay United With Us
IM40 Statewide Asset Champion Organizations:
Bayard Middle School
FAME
One Village Alliance
Big Brothers Big Sisters
Girl Scouts of Chesapeak Bay
Parkway Academy
Boy Scouts of America
Healthy Kids of Delaware
SCHPC
Christiana Care Health System
Kent Kids
Western Sussex Boys and Girls Club
Christiana Cultural Arts Center
Keys 2 Success
Connecting Generations
KidsCount in Delaware
DAPI, Inc.
Latin American Community Center
Duffy's Hope
M.E.R.I.T.