Nearly a third of our lives are spent working. So we should enjoy what we do.
But too often, we don't feel inspired or energized by work. For many of us, it's just a
way to earn a living. If you're a passionate leader looking to trade-in your job for a meaningful career, we'd love for you to apply to any of our current job openings. We are always looking for team members who want to get more out of work. 
VIEW CURRENT OPENINGS:
check back soon!
We apologize but we have no openings at this time.
Visit Delaware Employment Link's website for a list of current job openings in the state.
View Openings
At United Way of Delaware
WE UNITE PEOPLE, ORGANIZATIONS & RESOURCES TO FIGHT ISSUES CAUSED BY LONG-STANDING INEQUITY.
When you work at United Way of Delaware, you make a difference on day one! Here's what new team members can expect when they join our team. 
Everyday our teams and partners are fighting issues that affect hundreds of thousands of people throughout Delaware and Salem County (NJ).
Serving as a United Way of Delaware team member will inspire others to take action in the community. 
Your contribution at work will directly help improve the lives of kids, young people, and adults who are struggling due to inequity.
HEAR FROM OUR TEAM MEMBERS
"Working at United Way gives me a platform to use my talents to directly help children and families. Being around my colleagues who have the same passion for uplifting others, keeps me inspired to continually learn and grow.
Our environment is diverse and inclusive. If you join our team be prepared to work with great minds and great hearts alike."
Marcus Watkins
Manager, Digital Marketing + Communication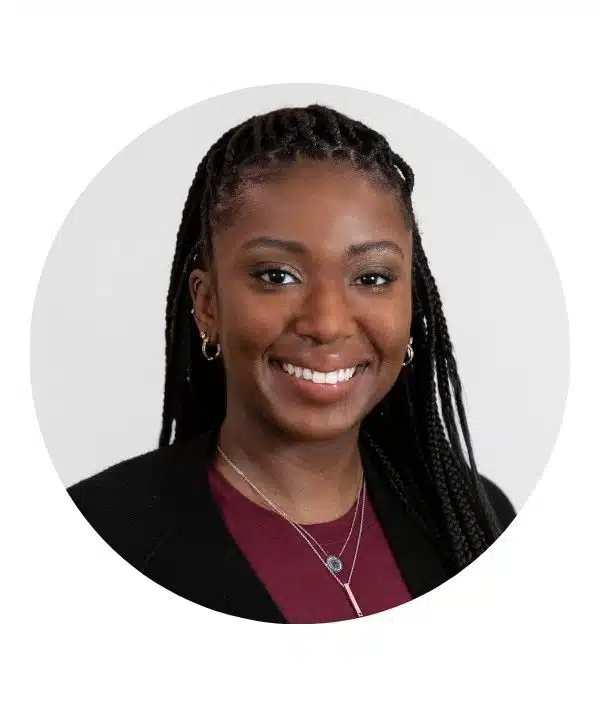 "Joining the UWDE team has helped me grow in an insurmountable way both personally and professionally. Through UWDE, I have met some of my close friends, I've had the opportunity to truly impact the lives of others on a micro and macro level.
UWDE has given me the opportunity to live my life's purpose and the space to learn and grow."
Tierra Fair
Senior Director, Community Engagement
STAY CONNECTED TO COMMUNITY!
Hear the stories that make The First State a special place. Sign up and you'll receive news, events, and opportunities that help build a better future for all.