We are Women United
As an integral part of United Way of Delaware, Women United® are a diverse, vibrant community, bound together by a powerful sense of belonging — to each other, to the organization's mission and to the communities we call home. We don't stand by. We're raising our voices, rolling up our sleeves, and leaving our fingerprints on a legacy of change that benefits all.
Women United members especially champion education programs, which convenes community partners to prepare children for school, third grade reading proficiency and extended learning opportunities.
Leading The Charge Inspiring The Change
Women United, a key network of community-driven women, helps United Way improve the lives of all Delawareans. These talented women advocate, fundraise, and volunteer to solve issues facing our most deserving neighbors.
Why Engage?
You'll be a part of a community of like-minded women who contribute their unique strengths to the mission of building stronger communities.

Volunteer within our community alongside others looking to create change.

Network and collaborate with key business and community leaders at exclusive events.

Learn more about critical issues impacting our community.

Advocate for key community issues at the local and state level.
We Ignite Change
In each community we serve, we tackle the issues that matter most. We empower each other to leverage our passions, ideas, expertise and resources to transform the very conditions in which people live. With more dollars invested in local solutions, we're able to positively impact our work in Delaware while also being part of the bigger picture and broader cause.
Stay United With Us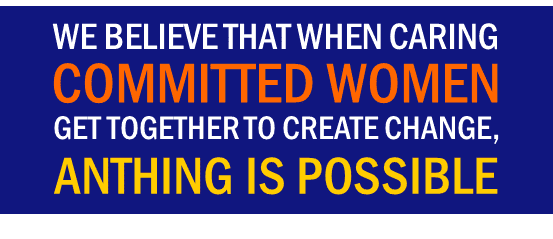 Women United Advisory Committee
Pamela Baker, Chair
Michelle Taylor, United Way of Delaware (President and Chief Executive Officer)
Pamela Baker, Barbacane, Thornton & Co, LLP
Jamee Boone, United Way of Delaware
Carol Arnott-Robbins/LM, Berkshire Hathaway HomeServices Fox & Roach
Sherese Brewington-Carr, Department of Labor/Commission for Women
Terri H. Easter, Easter Consulting
Debbie Harrington, Delaware State University Trustee
Catherine Hogan, JP Morgan Chase
Leslie Newman, Children & Families First
LaVerne Harmon, Wilmington University
Join Women United and build your capacity to be a dynamic community-leader. To learn more, contact Jamee Boone at jboone@uwde.org. Don't miss your opportunity to be an agent of change – Join the Movement!