"The mother's heart is the child's schoolroom." Henry Ward Beecher(Brother of Harriet Beecher Stowe)
On this Mother's Day weekend, I want to celebrate and thank Mothers – the Biological Moms, Grandmothers, Adoptive Moms, Foster Moms, Aunties and Mother-figures — who raised, taught, nurtured and protected us in a million unselfish ways.
I want to thank my mother who continues to be my friend and confidant, a source of strength and a life compass. George Washington said," All I am I owe to my mother. I attribute my success in life to
the moral, intellectual and physical education I received from her."
I have to agree with that. There's a saying that children cannot be what they cannot see. In my mother I see compassion, unconditional love, acceptance, encouragement, joy and hope. Thank you, Mom. I love you.
The day will be trying for me, as it's the first Mother's Day since I lost my dear son Vernon Taylor, Jr. I often feel Vern's presence and I miss him every day but on Sunday, his absence on a day we traditionally celebrated, likely will make missing him even more intense.
I've been told that finding the blessing in the pain will help in healing. I appreciate that advice. So, on this Mother's Day, I'll focus on my Mom, one of my life's most cherished blessings.
For people who will be missing mothers who are no longer with you, I hope you have many happy memories and reflections with which to honor your Mom on Mother's Day. I send you my condolences and hope that you, too, can find a blessing in the pain.
I'm fortunate that my life is filled with many friends and family members who are Moms. I hope you are served breakfast in bed with newly-picked flowers from your yard. I hope you'll receive hand-drawn cards from the young ones, and a gift card promising to help with a chore from the older kids. I hope your day will be filled with hugs and kisses. Happy Mother's Day.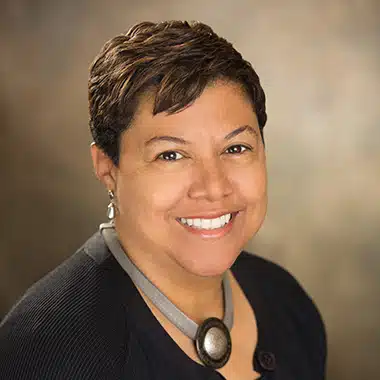 Michelle A. Taylor, Ed.D.
President and CEO, United Way of Delaware