Putting Smiles on Many Faces
Late August can be a difficult time for families, with school looming in the next month.  Especially this year, with rising prices. Parents face an expense of some $200-$300 per child for backpacks, lunch boxes, calculators, notebooks and assorted school supplies, and maybe that much again for shoes and clothing.
I was so pleased that United Way of Delaware and Wilmington Library held our second annual Back to School Resource Fair and Bookbag Giveaway with the support of so many organizations in the community. We sincerely thank Wilmington Library for your partnership.
Some 270 children received fresh new bookbags packed with school supplies. You should have seen the smiles on their faces – parents and children alike!
Working better together
In addition, nearly 30 community organizations took the time to set up and staff display tables to answer questions and offer services, and we thank them very much.
Some of the highlights of the day were the FREE haircuts, FREE sneakers and FREE laptops that two of our partners provided!  See the articles below to read about these generous partners. It makes my heart full when I see local businesspersons with small or growing businesses reaching out in such a selfless and impactful way.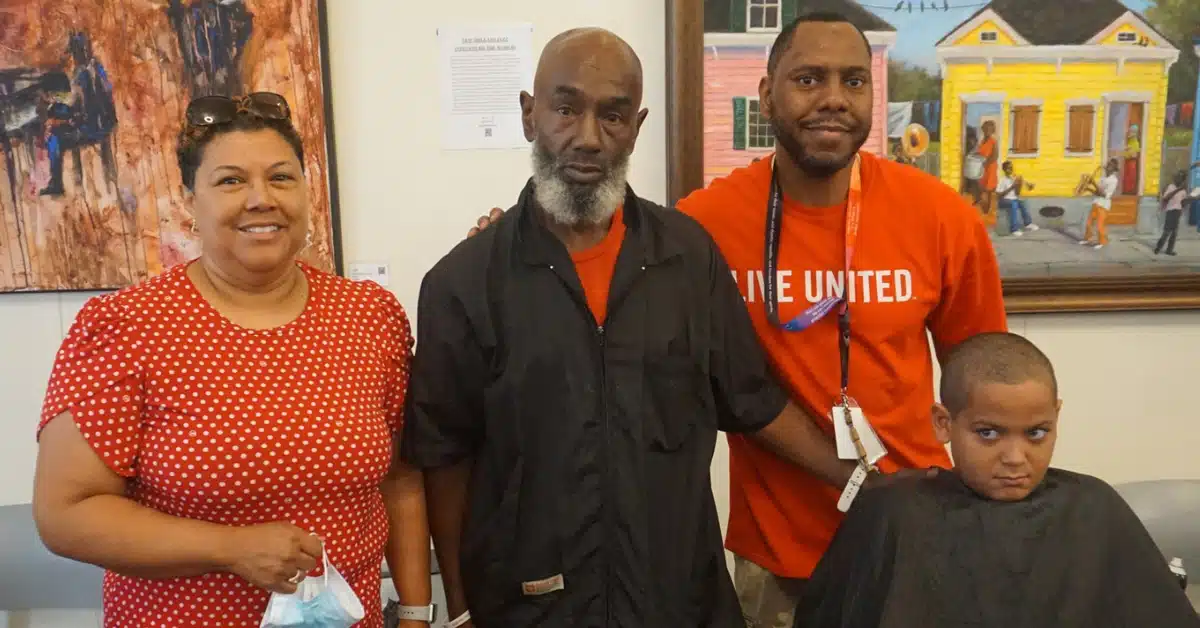 I wonder about all the other potential school supply donors in our communities who would make similar contributions if they knew of a distribution partner. Well, here we are!
Bringing Vision to Life
If you own or manage a business, large or small, and you would like to hold a fund drive or conduct a school supplies drive — if you have a business that could provide personal services or school clothes — or you take part in a community organization that would like to get involved with a shoe drive or coat drive — we at United Way and Delaware Racial Justice Collaborative will be happy to discuss your plan and try to help you make it happen.
We have close contacts with many schools and community-based programs that would love to be a recipient of your largess. For example, the statewide Learning Pods, the three 21st Century Schools, and the schools in our eight promise communities where needs are high, all would be so grateful for your efforts. And we know that our partners from this past weekend, Kool Kolored Kid Generation and Black Visionary Designers (BVD) Barber Salon  would be pleased to provide additional haircuts and sneakers with the funds you raise!
According to the U.S. Department of Education, 93 percent of educators report paying for their own school supplies — an average of $750 of their own money to purchase school supplies for their classrooms and students during the 2020/2021 school year.
How to help
Let's help ease the burden on parents and teachers while putting smiles on more faces for the new school year!
If you'd like, feel free to send a note to Ken Livingston klivingston@uwde.org or Alex Southerst asoutherst@uwde.org and we'll be happy to lend our expertise to your initiative.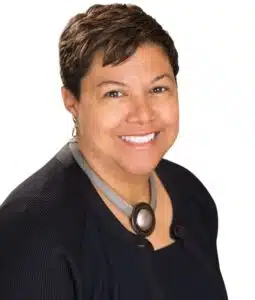 Michelle Taylor
President and Chief Executive Officer
United Way of Delaware
Like What You're Reading?
Sign up below to get Feel Good Friday delivered straight to your inbox.