Discover the Vibrancy of Hispanic Culture in Delaware
Hispanic Heritage is deeply woven into the fabric of American culture. Every September, the US celebrates National Hispanic Heritage Month, recognizing the rich histories, cultures, and contributions of Hispanic Americans whose ancestors came from Spain, Mexico, the Caribbean and Central and South America. During this month-long celebration, from September 15 to October 15, our country comes alive with the rhythms, flavors, and stories of Hispanic Americans.
Hispanic Heritage Month, which began as a week-long celebration in 1968, has now blossomed into a month-long fiesta since 1988. It was enacted into law on August 17th, 1988 during Ronald Reagan's Presidency.
According to hispanicheritagemonth.gov, September 15th is significant because it is the anniversary of independence for Latin American countries of Costa Rica, El Salvador, Guatemala, Honduras, and Nicaragua. In addition, Mexico and Chile celebrate their independence days on September 16th and September 18th, respectively. Also, Día de la Raza, which is October 12th, falls within this 30-day period. Check out this great video from Salud America! to learn more about the story of how National Hispanic Heritage Month began!
Hispanic Heritage Month is a time to honor the generations of Hispanic Americans who have woven their stories into the fabric of our nation. This year, under the theme "Unidos: Inclusivity for a Stronger Nation," we are reminded of the strength that lies in unity and the beauty of inclusivity in Hispanic culture.
As Delaware embraces this spirit, the state comes alive with a vibrant array of celebrations, each echoing the rich traditions, music, dance, and stories of the Hispanic community. Let's journey through Delaware and discover the myriad of events that pay homage to this rich heritage.
C
E
L
E
B
R
A
T
I
N

G
Across our State
As we all prepare for Hispanic Heritage Month, we invite you to be a part of the celebration. Dive deep into the stories, savor the flavors, and dance to the rhythms all month long. Here are some of the best ways to experience Hispanic Heritage Month in New Castle, Kent, and Sussex Counties.
Festival Hispano Georgetown 2023: A Cultural Extravaganza.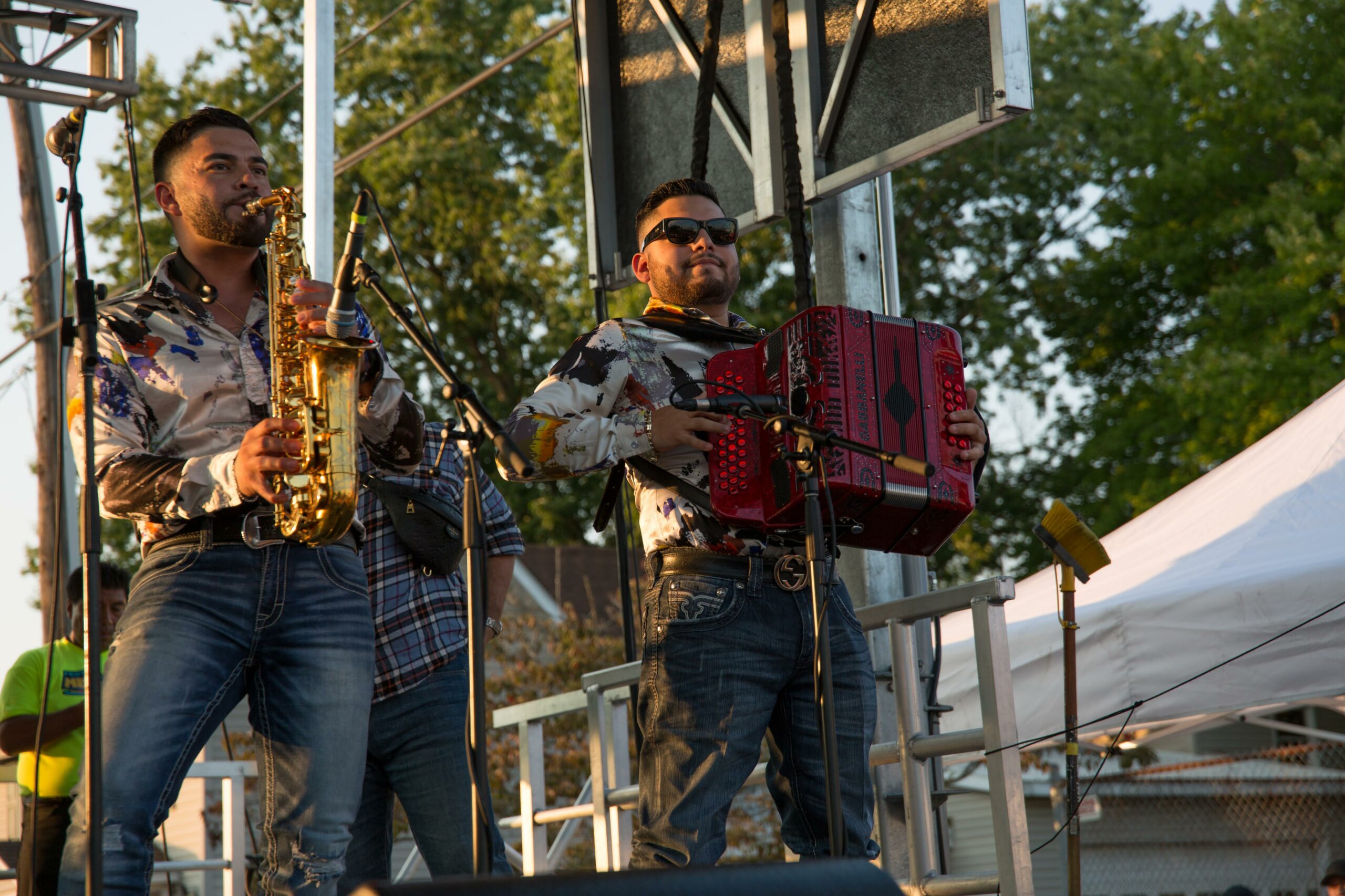 Sussex County is gearing up for the Festival Hispano de Georgetown 2023. Spearheaded by First State Community Action and The Voice Radio Network, the festival is slated for Sunday, September 17th, from 11 AM to 7 PM, transforming Downtown Georgetown on North Race Street into a hub of Hispanic celebration.
The Maxima Hispanic Fest promises an immersive experience into Hispanic cultural heritage. From the soul-stirring music and dances by artists like Grupo Rana, Grupo Miramar, and Sensato del Patio to the intricate traditional arts and crafts, every moment is a tribute to Hispanic legacy. And what's a celebration without food? Experience the diverse palate of Latino cuisine that tells tales of traditions and togetherness.
With a turnout of around 20,000 attendees last year, the festival also champions a noble cause, supporting local community organizations such as La Casita and The Rosa Healthcare.
Youth Spotlight: Latinos Unidos Student Summit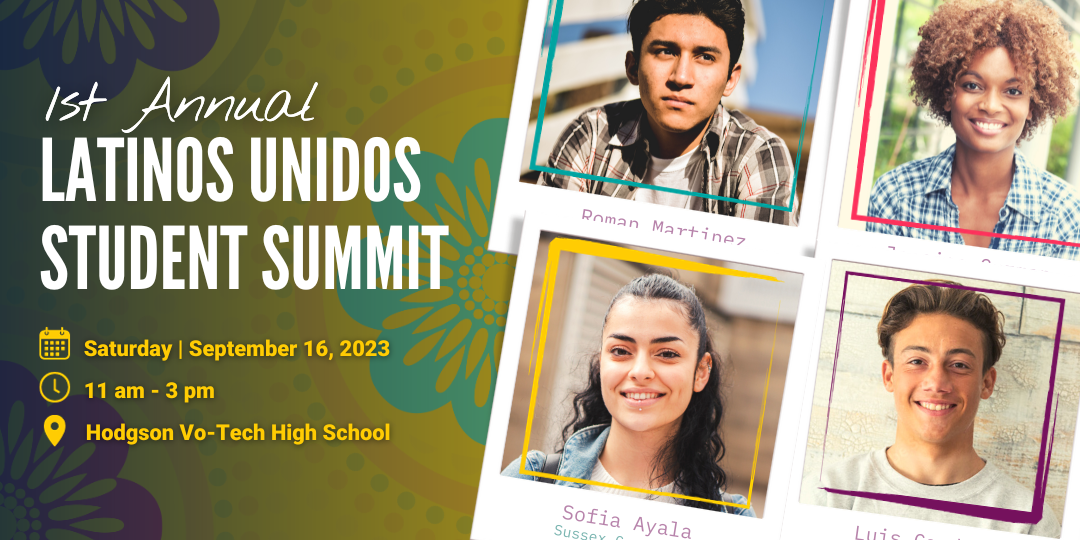 Another celebration specifically for high school students, is the First Annual Latinos Unidos Student Summit. The event, brought to you by the United Way of Delaware, is a platform for students to amplify their voices. This summit is a testament to the future leaders and changemakers of the Hispanic community.
The Latinos Unidos Student Summit will be held Saturday, September 16, 2023, from 11:00 AM to 3:00 PM at Hodgson Vo-Tech High School in Newark, DE. The event is meant to prepare, uplift, and celebrate Latino youth while emphasizing the importance of using one's voice to instigate positive change.
Here are a few highlights of the Summit:
Student Performance: A captivating performance by the cheerleaders from Las Americas ASPIRA Charter High School.
Keynote Speaker: Rony Baltazar-Lopez, MPA, Director of Policy & Communications at the Delaware Department of State.
Workshops: A series of enlightening sessions covering various topics
Latinos Unidos Student Summit Challenge: Schools have a chance to win a cash prize by having the most students in attendance. The top school stands to win $500!
Special Guests: The summit will also feature special guests like Tabatha L. Castro, Julissa Coriano, Noah J. Duckett, and Rosa Ruiz.
Volunteer Opportunities: The summit is actively seeking trusted adults to assist on the day of the event. If you or someone you know is interested in volunteering and making a difference during this transformative event, you're encouraged to sign up and be a part of this impactful day.
For more information regarding this event, CLICK HERE.
MORE Hispanic Heritage Month Activities in Delaware
Delaware's celebration doesn't stop there. Here are some more events to mark on your calendar:
"Encanto" Family Movie Screening | Saturday, September 16th, 2023 | 6:45 PM – 8 PM | Kent County Recreation Center, 

1683 Burton Rd.,

Dover, DE 19901
Hispanic Heritage Festival | Sunday, September 17, 2023 | 12 PM – 5 PM | Bellevue State Park, 800 Carr Rd., Wilmington, DE 19809

Baila Con Dover (Dance with Dover) Latin Festival  | Saturday, September 19, 2023 | 12 PM – 5 PM | Legislative Mall, 410 Legislative Mall, Dover, DE 19901

El Groupo Ambar de Delaware (Dance Ensemble of Delaware) | Sunday, September 24, 2023 | 2 PM – 3 PM | Atrium – Kent County Library, 497 S, Red Haven Lane, Dover, DE 19901
Paul Sedacca — Flamenco Guitarist | Sunday, September 24, 2023 | 4 PM – 5 PM | Atrium – Kent County Library, 497 S. Red Haven Lane, Dover, DE 19901
Hispanic Heritage Month Cooking Demo: Mexican Food | Tuesday, September 26th, 2023 | 1 PM – 2 PM | South Coastal Library – Meeting Room A & B, 43 Kent Avenue, Bethany Beach, DE 19930
Latin Food Fest – Festival Latino de Comida | Saturday, October 7th, 2023 | 2 PM – 7 PM | Glasgow Park, 2275 Pulaski Hwy, Newark, DE 19701