As we wrap up Hispanic Heritage Month 2023, we here at United Way of Delaware want to recognize our staff who are members of our Hispanic community! They are all valued members of our team who work hard in their different roles to help UWDE uplift and improve the lives of all of us here in Delaware but also bring their Latin flair to the office every day. We are fortunate to have them on our team!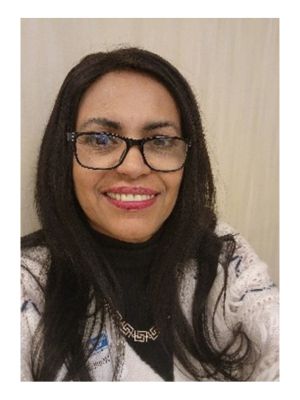 Wanda Barrett
Wanda is a resident of North East, Maryland, is happily married to her husband of 20 years, Retired Sergeant First Class Jason Barrett. Jason is a Cyber Security Engineer for the US Army at Aberdeen Proving Ground. Together, they have four grown children and are proud grandparents to four grandchildren.
Originally from Ponce, Puerto Rico, Wanda relocated to the mainland United States in 1999. She obtained her BBA in Puerto Rico from La Universidad Católica de Ponce. With 45 years of experience in various fields, such as accounting, banking, customer service, and mortgage lending, Wanda brings a wealth of knowledge to her professional endeavors.
Being a military wife, Wanda stood by her husband during his five deployments in Iraq and Afghanistan, something she takes great pride in. She has also contributed to the Hispanic Community, particularly during her time in Columbus, GA, where she had the privilege of interviewing former President George W. Bush for the Hispanic Newspaper ECO Latino. "She is a tough one." quoted President Bush, describing Wanda.
Delaware is significant in Wanda's heart, as it is her husband's native state. She has been honored with the "One in a Million" award for her dedication and service to the Latino Community in Delaware. She has also strived in her leadership. As for all she has done since COVID-19 was a threat to the community, it didn't stop her service to the vulnerable and in-need areas in Delaware. From creating virtual opportunities for the children to receive a video of a Reading Angel to gathering ladies that would sew masks when there was a shortage of such.
Wanda has been a beacon of hope to those in need. It is with compassion and strength that she creates or sees the opportunity to assist others.
"My journey of service is not over. My north star is bright and shining over me to guide my path."   – Wanda 
Spanish:  Wanda Barrett, residente de North East en Maryland, está felizmente casada con su esposo de 20 años,  retirado SGT 1st class Jason Barrett. Jason es Ingeniero de Ciberseguridad para el Ejército de los Estados Unidos en Aberdeen Proving Ground. Juntos, tienen cuatro hijos adultos y son orgullosos abuelos de cuatro nietos.
  Originaria de Ponce, Puerto Rico, Wanda se mudó a los Estados Unidos en 1999. Obtuvo su licenciatura en Contabilidad en Puerto Rico en la Universidad Católica de Ponce. Con 35 años de experiencia en diversos campos como bienes raíces, banca, servicio al cliente y préstamos hipotecarios, Wanda aporta una gran cantidad de conocimientos en sus emprendimientos profesionales.
Siendo esposa de un militar, Wanda permaneció al lado de su esposo durante sus cinco despliegues en Irak y Afganistán, un hecho del que se enorgullece enormemente. También ha contribuido a la comunidad hispana, especialmente durante su tiempo en Columbus, GA, donde tuvo el privilegio de entrevistar al ex presidente George W. Bush para el periódico hispano ECO Latino. "Ella es una mujer fuerte", citó el Presidente Bush.
Delaware tiene un significado especial en el corazón de Wanda, ya que es el estado natal de su esposo. Ha sido honrada con el premio "One in a Million" por su dedicación y servicio a la comunidad  en Delaware. También ha destacado en su liderazgo. A pesar de la amenaza que representaba COVID-19 para la comunidad, no detuvo su servicio en las áreas vulnerables y necesitadas de Delaware. Creó oportunidades virtuales para que los niños recibieran videos de un Ángel de Lectura y reunió a mujeres que cosieron mascarillas cuando había escasez de las mismas.
 Wanda ha sido un faro de esperanza para los necesitados. Es con compasión y fuerza que ella crea o ve la oportunidad de ayudar a otros.
"Mi viaje de servicio no ha terminado. Mi Estrella del norte es brillante y brilla sobre mí para guiar mi camino."    – Wanda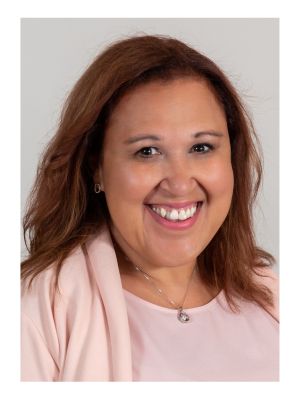 Laura M . Gendreau
Laura is the Director for Stand By Me and Housing Stability with United Way of Delaware (UWDE). Laura is also Secretary for the Delaware Hispanic Commission.
Laura assists in the implementation of UWDE's statewide strategy to improve outcomes within financial stability and empowerment, especially in high-need communities. Within the UWDE's financial empowerment lies Stand By Me, a joint venture of the state of Delaware and the United Way of Delaware. Stand By Me (SBM) provides free financial co-active coaching for our fellow Delawareans, the goal being to improve the four facets of financial stability, including but not limited to debt reduction, increased savings, successful monthly budgeting, and credit score improvement.
Over the course of the last eight years with UWDE/SBM, Laura has risen from Program Manager for the SBM Home Program, which launched in 2016 as a coaching program for those interested in homeownership as a financial goal. Laura assisted with the development and launch of a full-scale marketing campaign promoting the program and the partnership among all of the SBM's partners and the public.
Prior to Laura's position within the United Way of Delaware, she had over twenty years of experience within the nonprofit sector, specifically in upper management and with Latino organizations. She was the Director of The Puerto Rican Action Board – Lakewood, New Jersey. As the Site Administrator for the Ocean County Multi-Service Program, she ensured compliance with goals and objectives according to contract specifications and assisted in the development of program evaluations.  She expanded the Multi-Service Program by successfully implementing two after-school homework programs that target English as a Second Language Students in two elementary schools. Laura was also been a keynote speaker at various engagements on such topics as cultural diversity and domestic violence within the Latino Community.
As the Director of Democracia, U.S.A., Laura directly oversaw and managed field organizers, administrative staff, quality control, and seventy-five door-to-door canvassers.  Primary point person on a national level regarding Latino issues for the State of New Jersey. She oversaw the registration of over 8,000 individuals in the course of seven weeks via a massive, organized door-to-door voter registration effort. Conducted and implemented strategic planning for expansion into nine counties. Developed and directed grassroots mobilization efforts, including volunteer recruitment and management. Conducted volunteer training, orientation, and leadership training.
Angelica Lasalle
Angelica is a native of Puerto Rico. She brings a breath of fresh air to our organization. Her role as an Administrative Support Clerk in our Finance Department is invaluable, and her dedication to her work is evident to all who interact with her. Angelica's integrity and value are greatly appreciated, and she inspires colleagues and team members. We are grateful to have Angelica as part of our organization and celebrate her  accomplishments during this important month dedicated to honoring Hispanic heritage.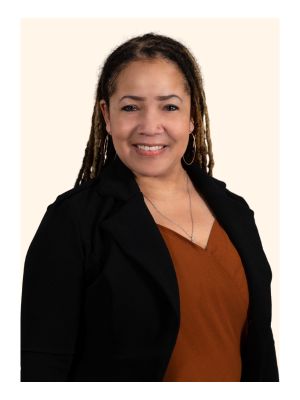 Stephanie Lewis
With over 24 years of leadership and managerial experience, Stephanie has an established and proven track record in administrative oversight, performance management, staff development, and utilization of effective communication mediums for diverse audiences. She is grateful for the experiences and lessons learned throughout her professional career and development and is grateful for the opportunity to serve through United Way of Delaware.
Stephanie holds a Master of Science Management in Organizational Leadership and a Bachelor of Arts degree in English from North Carolina Central University. She is also a certified Grant Writer and will complete her Society of Human Resources Management (SHRM) certification in December 2023. Stephanie is proud of her heritage and believes that cultural diversity is key to creating a more equitable world.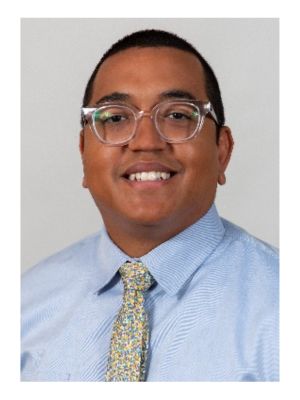 Edwin Santos
Edwin is a native of Puerto Rico who grew up in Sussex County, Delaware. He has successfully worked with thousands of students through Stand By Me Delaware's NexGen's College, Careers & Cash, and College Funding Project programs in schools statewide. He has played a part in creating relevant post-secondary and college access content for Delaware families in both English and Spanish. Edwin draws real-world wisdom and insight from experience in banking, consumer lending, entrepreneurship, and his journey as an acclaimed published children's book author.
Spanish:  Edwin es natural de Puerto Rico y creció en el condado de Sussex, Delaware. Ha tenido éxito trabajando con miles de estudiantes a través de los programas College Careers & Cash y College Funding Project de $tand By Me NexGen, en numerosas escuelas de todo el estado. Ha contribuido en la creación de contenido relevante sobre educación postsecundaria y acceso a la universidad para las familias de Delaware, tanto en inglés como en español. Edwin aporta sabiduría e información del mundo real a partir de su experiencia en banca, préstamos al consumidor, emprendimiento y su trayectoria como aclamado autor de libros infantiles publicados.