Being Latino in the USA is a unique and remarkable experience. The Latino community encompasses a rich and diverse tapestry of cultures, traditions, and histories that contribute to the vibrant fabric of American society. From food and music to language and customs, our heritage is deeply rooted in the Latin American countries we come from. Yet, we have successfully carved out our place in the United States, embracing both our Latino identity and our American citizenship.
With the diversity of our rich cultural heritage from across Latin America, Latinos in the USA are united by our everyday language, Spanish, which connects us to our roots and serves as a bridge between cultures. From a young age, many of us speak English and Spanish, which gives us the advantage of being bilingual and multicultural. It allows us to communicate and connect with many people, fostering cross-cultural understanding and paving the way for successful personal and professional relationships.
The Latino community's contribution to the arts and entertainment industry is immeasurable. From music genres like Salsa, Merengue, Reggaeton, and Bachata to internationally acclaimed actors, musicians, and artists, Latinos have left an unmistakable mark on American culture. As the Latino community in the USA continues to grow, our influence and impact on American society will grow. As Latin culture is unique in each origin country yet melded together from our everyday language and history, Latino culture will continue to meld with American culture, enriching our rich national tapestry.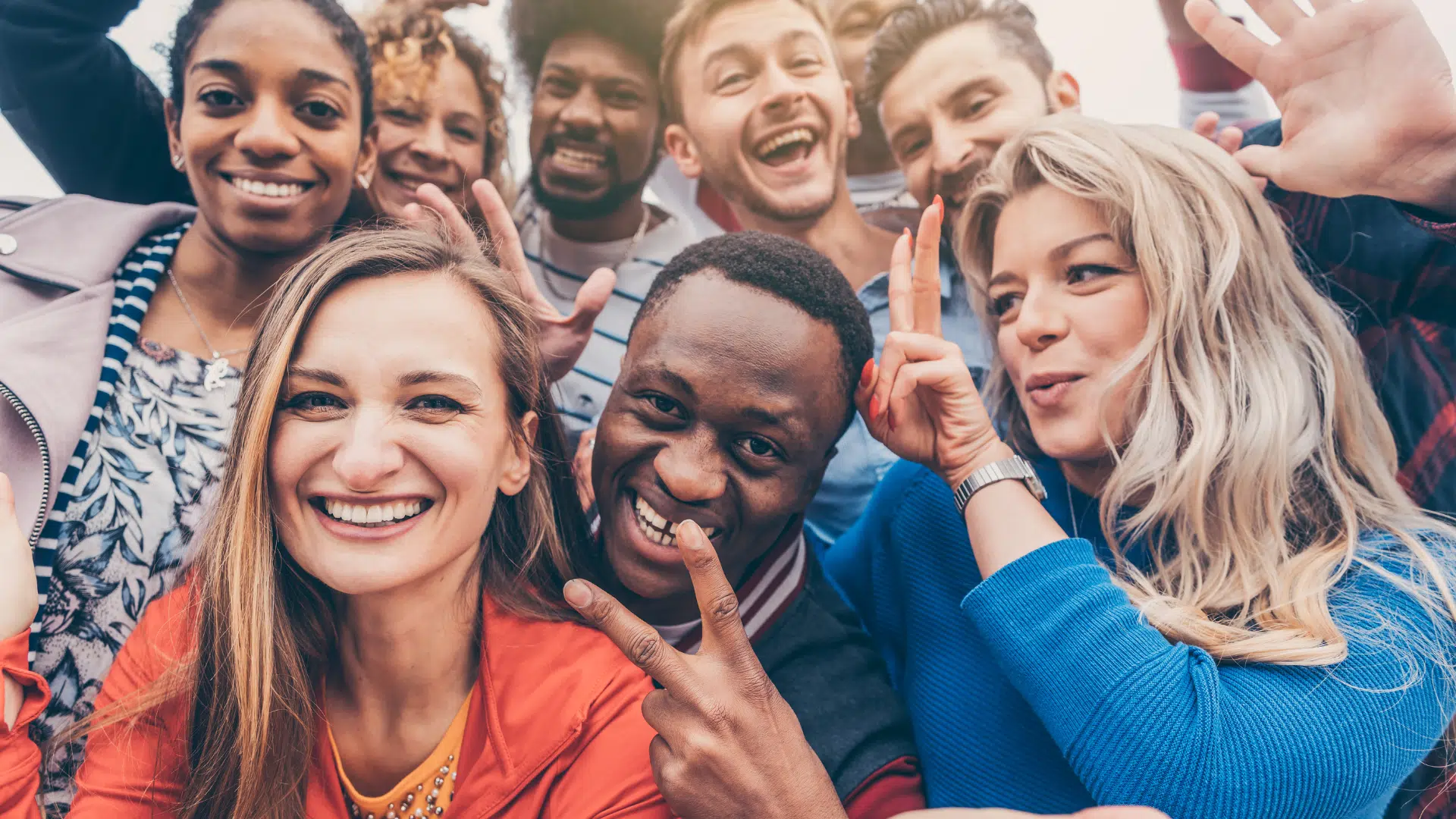 Ser latino en Estados Unidos  
Es una experiencia única y notable. La comunidad latina engloba una rica y diversa amalgama de culturas, tradiciones e historias que contribuyen al vibrante tejido de la sociedad estadounidense. Desde la comida y la música hasta el idioma y las costumbres, nuestro legado está profundamente arraigado en los países latinoamericanos de los que provenimos. Sin embargo, hemos logrado crear nuestro propio espacio en Estados Unidos, abrazando tanto nuestra identidad latinoamericana como nuestra ciudadanía estadounidense. 
Con la diversidad de nuestro rico patrimonio cultural de toda América Latina, los latinos en los Estados Unidos estamos unidos por nuestro idioma común, el español, que nos conecta con nuestras raíces y sirve como puente entre culturas. Desde temprana edad, muchos de nosotros hablamos inglés y español, lo que nos da la ventaja de ser bilingües y multiculturales. Esto nos permite comunicarnos y conectar con muchas personas, fomentando la comprensión intercultural y allanando el camino para relaciones personales y profesionales exitosas. 
Nuestra comunidad ha hecho innumerables contribuciones a las industrias del arte y el entretenimiento. La música latina ha dejado una huella indeleble en el panorama musical estadounidense, con géneros como la Salsa, el Merengue, el Reggaetón y la Bachata cautivando al público de todo el mundo. Además, talentosos actores, músicos y artistas latinos han florecido en la industria del entretenimiento, ganando reconocimiento internacional y abriendo puertas para futuras generaciones. 
A medida que la comunidad latina en Estados Unidos sigue creciendo, nuestro impacto en la sociedad estadounidense también aumentará. Nuestra presencia se sentirá en todos los ámbitos, desde el arte y la música hasta los negocios y la política. Pero nuestro objetivo no es simplemente dejar nuestra huella; también buscamos enriquecer y diversificar la cultura estadounidense. 
Así como la cultura latina es única en cada país de origen, también se fusiona con la cultura estadounidense para formar un tapiz nacional más rico y vibrante. A través de nuestras tradiciones, valores y sabores únicos, 
The Essential Latin Music Genres
Latin music offers a variety of genres that have gained popularity worldwide. One of the most well-known Latin music genres is salsa. Its infectious beats and energetic rhythm have made it a favorite among listeners. Similarly, bachata, originating from the Dominican Republic, has become a prominent genre in Latin music. Its romantic melodies and heartfelt lyrics resonate with audiences globally.
Regional Mexican music, conversely, is a more generic term encompassing various subgenres within the Latin music scene. It represents the diversity and richness of Mexican musical traditions.
Tango, characterized by its intensity and sensuality, has captivated audiences in dance halls worldwide. Originating from Argentina, it has become synonymous with passionate dancing and emotional storytelling.
Merengue, another musical gift from the Dominican Republic, features lively beats and catchy melodies, making it a Latin music staple.
Latin pop has emerged as one of the most popular genres today, with numerous Latin music stars finding success. Its catchy hooks and mainstream appeal have contributed to its widespread popularity.
Latin urban music and reggaeton have seen significant changes, incorporating hip-hop, rap, and reggae influences. This fusion has led to the creation of a unique and vibrant genre that has gained considerable popularity.
Enjoy our Latin Music playlist created for our recent Latinos Unidos Student Summit by DJ Ubero!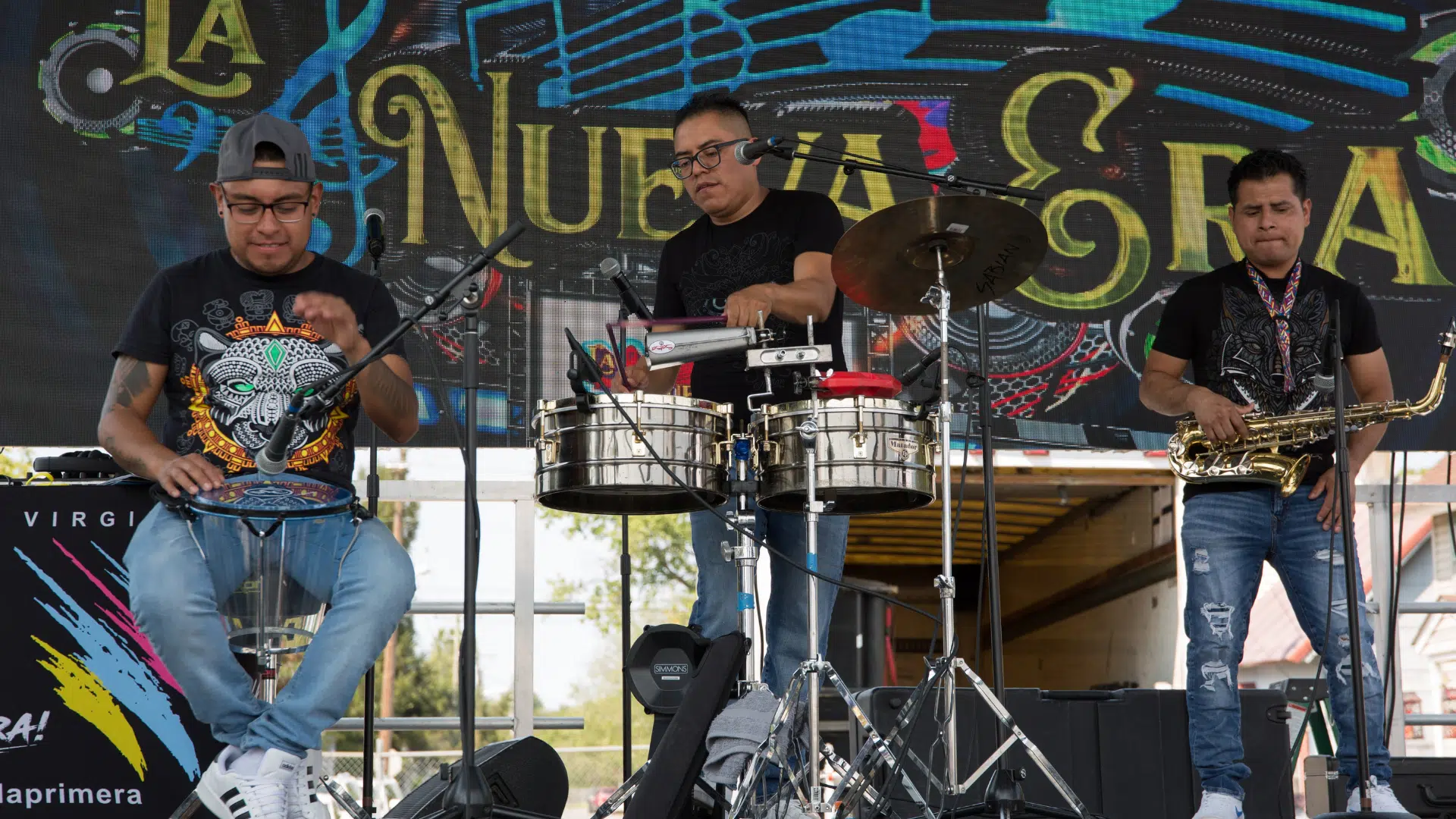 Los Géneros Esenciales de la Música Latina
La música latina ofrece una variedad de géneros que han ganado popularidad en todo el mundo. Uno de los géneros de música latina más conocidos es la salsa. Sus ritmos pegajosos y su ritmo enérgico la han convertido en una favorita entre los oyentes. De manera similar, la bachata, originaria de la República Dominicana, se ha convertido en un género prominente en la música latina. Sus melodías románticas y letras sinceras resuenan con audiencias en todo el mundo.
La música regional mexicana, por otro lado, es un término más genérico que engloba diversos subgéneros dentro de la escena musical latina. Representa la diversidad y la riqueza de las tradiciones musicales mexicanas.
El tango, caracterizado por su intensidad y sensualidad, ha cautivado a las audiencias en salas de baile de todo el mundo. Originario de Argentina, se ha convertido en sinónimo de bailes apasionados y narraciones emocionales.
El merengue, otro regalo musical de la República Dominicana, presenta ritmos animados y melodías pegajosas que lo convierten en un elemento básico de la música latina.
El pop latino ha surgido como uno de los géneros más populares en la actualidad, con numerosas estrellas de la música latina encontrando éxito dentro de este género. Sus ganchos pegadizos y su atractivo mainstream han contribuido a su popularidad generalizada.
La música urbana latina y el reguetón han experimentado cambios significativos a lo largo de los años, incorporando influencias del hip-hop, rap y reggae. Esta fusión ha llevado a la creación de un género único y vibrante que ha ganado una gran popularidad.
¡Disfruta de nuestra lista de reproducción de música latina creada para nuestra reciente Cumbre Estudiantil Latinos Unidos por DJ Ubero!