How Do We Support the Education of Our Future Workforce?
Recently, I heard about a promising young student who had everything he needed to go to college – good grades, good resume, and an admittance letter from Delaware State University. Everything, that is, except all of the funding he needed. We reached out to our partners and found one that was able to provide a scholarship so that this deserving young man could begin college this year.
This started me thinking about students who are entering their senior year in high school and who eagerly anticipate going to college next year… those young hopefuls who have great attendance histories, who work hard to make good grades, participate in sports or clubs and do all those things that make them great candidates for their college of choice.
But I also thought about their concerns about how to pay for their education.
The Cost of College
Sometimes even the combination of scholarships, grants and savings doesn't add up to 100% of the cost. They turn to college loans to make up some of the difference. But in actuality, some of our youth from low-income households go off to school without the same resources so many others have – money for books, for that dorm room fridge, for transportation, healthcare, food… for the myriad of daily needs.
They turn to part-time jobs to make up the difference, and that extra commitment takes a toll on study time, social time, and the ability to fully participate in the college experience. What a burden it is for a college freshman to know they'll graduate with thousands of dollars in debt.
I would guess that this concern has some students wondering if college is worth the effort. The declining post-secondary enrollment numbers suggest that those feelings, or something similar, is impacting matriculation. In addition, the number of students who drop out before graduating is increasing at an alarming rate.
Making College Possible for our Youth
A highly effective program that helps students and parents plan for college is Stand By Me NexGen, co-sponsored by United Way of Delaware and the State of Delaware. It's a two-phase program provided in cooperation with many Delaware high schools, teachers and guidance counselors. NexGen works with ninth- and tenth-grade students to help them chart their future pathways, and with Juniors and Seniors to learn how to find funding and scholarships, and to complete the FASFA application. 
I often say "it takes a village to support young people" and that all of us can play a part.
How can we support those students who have the grades to qualify for college, who may have scholarships, savings or loans, but who still fall short of the resources they need?
I suggest we can do more to help students, the very people who will fill our state's need for an educated workforce. I think it will take a new solution, a funding stream that doesn't currently exist.
How do we achieve that? I don't have the answer; do you?
We want to hear your ideas and suggestions. Please send your input by leaving a comment below. If you'd like to be part of a task force to address this issue, please reach out to Brandon Brice at bbrice@uwde.org.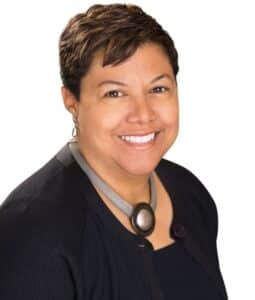 Dr. Michelle A. Taylor
President and Chief Executive Officer
United Way of Delaware
Like What You're Reading?
Sign up below to get Feel Good Friday delivered straight to your inbox.